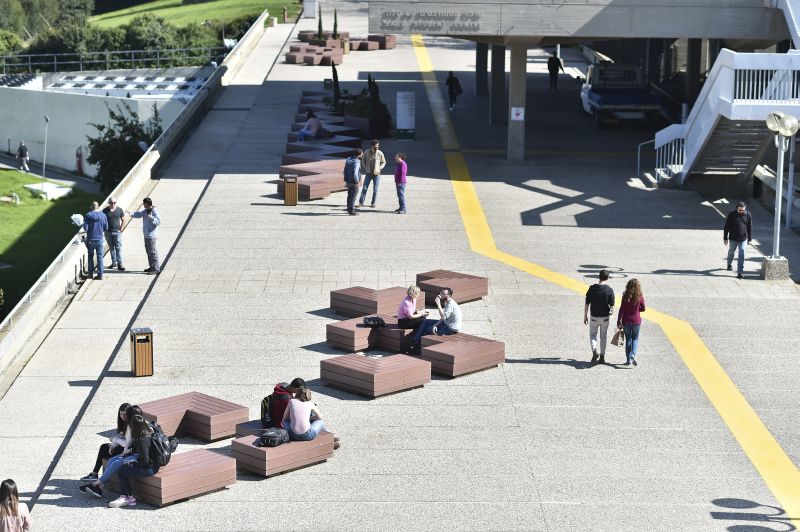 Today, legal professionals must be problem solvers and innovators – willing to assume new responsibilities, master new technologies and navigate an increasingly complex legal system. Preparing young lawyers to be "practice-ready" for this dynamic environment requires a broader approach – one that is firmly rooted in research skills and supported by practical experiences and multiple academic perspectives.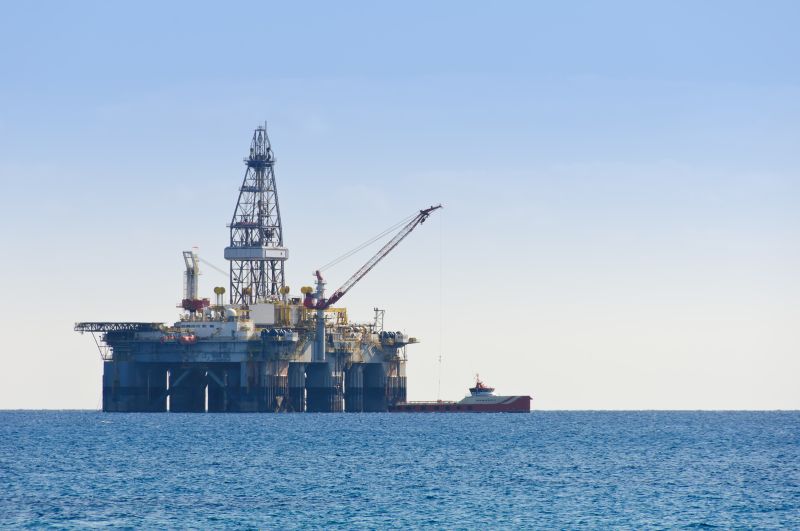 This broad educational approach is on display at the Faculty of Law's Marine Resources, Law and Policy Legal Clinic. Since the discovery of the major Leviathan natural gas reservoir off the coast of Haifa, the Clinic's faculty and students have worked tirelessly to institute legislative reforms that would obligate environmental impact assessment and fair and transparent regulations governing oil and gas exploration off the Mediterranean coast. These activities paid off when, for the first time in Israel, the Minister of National Infrastructure, Energy and Water Resources announced the adoption of a competitive process in the allocation of new licenses for gas and oil exploration at sea two years ago. The Clinic facilitates the ongoing cooperation between the Law Faculty, the School of Marine Sciences and the School of Management of the University of Haifa. Thanks to this unique cooperation, the Clinic will become a focal point of multidimensional research of law and maritime energy issues. The Legal Clinic for Law and Maritime Resources, under the direction of Dr. Yair Sagi and Adv. Nadia Tzimerman, is Israel's only legal clinic dedicated to law-and-energy issues.
The Leviathan natural gas field is located off the coast of Haifa.
Connecting the dots between theory, practice and society
As part of the University of Haifa's innovative 'Multiversity' transformation process, the Faculty of Law is providing diverse interdisciplinary programs for undergraduate students, in a range of disciplines from the humanities and social sciences, including economics, psychology, information systems, communications, sociology, social work and Asian studies. The Faculty also offers unique advanced study programs that enable students to combine their bachelor's degree in law with a master's degree in international relations, criminology, public administration, education management, philosophy and history. Several of the LLM degrees are cross-disciplinary, such as the law and technology, law and health, and law and business LLM programs.
"As Israel's youngest Faculty of Law, we were the first to incorporate interdisciplinary studies into our legal studies curriculum to provide students with a broad-based understanding of how the law affects and influences other areas of knowledge," notes Prof. Oren Gazal-Ayal, Dean of the Faculty. "Today we are at the forefront of research and teaching in emerging legal aspects concerning interfaces of law with the Internet, biotechnology, intellectual property and communications, protection of the rule of law in emergencies and times of calm, and topics of gender inequality in Israel."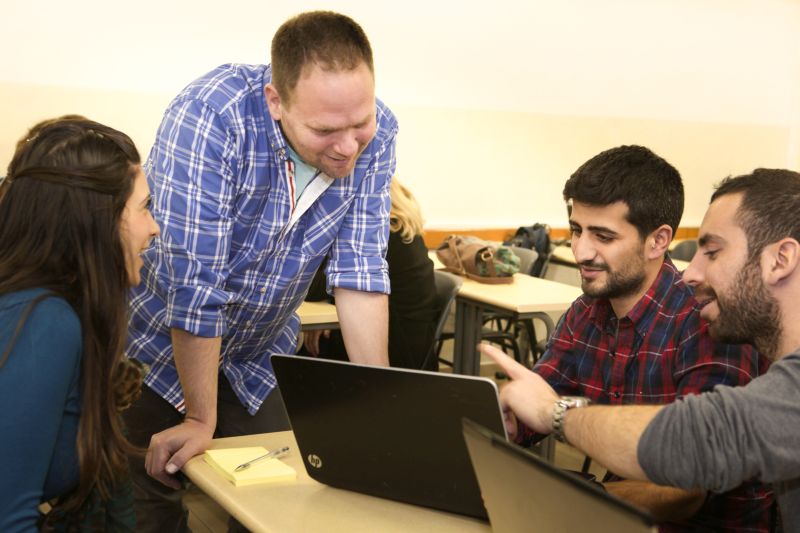 The Faculty's eight legal clinics provide students with hands-on practicum in litigation and negotiations, working with government agencies, and drafting legislation to promote human rights and democratic values on behalf of disadvantaged communities and individuals, especially in northern Israel.
The Faculty founded one of Israel's most advanced Global Law Programs (GLP), through its extensive network of student exchange agreements and research co-operations with several leading law schools in the United States and Europe. "We are also proud to announce the recent election of the Faculty as a major partner and teaching center for the prestigious European Master Programme in Law and Economics (EMLE)," adds Prof. Gazal-Ayal. "Equipped with high-level legal skills, broad interdisciplinary knowledge, and 21st-century insights into a variety of legal and adjacent fields, our graduates are better prepared to face future legal challenges."
With a reputation for academic excellence, members of the Faculty of Law
live in the real world
– not in an ivory tower
In addition to scholarship, the majority of our faculty members at the University's Faculty of Law are engaged outside of the classroom
as advisors to Knesset members and governmental agencies on policy issues, regulation and legislation. Increasingly, their academic
research is influencing legislation that affects the quality of life in Israeli society.
Crime & Punishment: Rehabilitation over Prison Sentences for Minor Offences
Prof. Gazal-Ayal is the newly appointed Dean of the Faculty. A University of Haifa alumnus (Faculty of Law, 2002), he is now a leading expert in criminal law and procedure. In addition, he serves as a member of several advisory committees to the Minister of Justice, the Inspector General of the Israeli Police, and the IDF Military Advocate General. Prof. Gazal-Ayal recently played an instrumental role in a public commission that examined the legal and social implications of incarcerating criminals for minor, non-felony offences. The task force report recommended rehabilitation over incarceration in a majority of cases. "With more than half of the prisoners in the Israeli prison system serving sentences of one year or less, the Report is likely to lead to significant penal reform in Israel," notes Gazal-Ayal.
Prof. Gazal-Ayal is the new Dean of the Faculty
of Law and the Director of the Center for the
Study of Crime, Law and Society.
Law & Gender: Expanding Legal Frameworks for the Protection of Victims of Sexual Exploitation and Abuse
Prof. Shulamit Almog is a pioneer of the field of law, gender and sexuality in Israel. Her research and advocacy work have spearheaded reforms in prostitution law with a goal to provide greater legal protection for victims of sexual exploitation and abuse. The issue is currently under deliberation in the Knesset. In addition to being published extensively in Israel and abroad, she is also involved in drafting sections of Israel's report to the UN on the International Convention on Children's Rights, and participating in the committee reforming Israel's Adoption Law. She was recently appointed to a pan-European taskforce for the investigation of prostitution policy in Europe.
Prof. Shulamit Almog is the Co-Director of
the Center of Law, Gender and Policy.
We invite you to partner with us in supporting the Faculty of Law to ensure that the next generation of Israel's
attorneys, judges and legal scholars will be well-prepared to apply the law as a force
for promoting
the
common
good
and building a more just Israeli society. The Joseph Fattal Undergraduate Law Scholarship Fund has been
awarding generous scholarships to outstanding students including an annual Fattal Prize for Excellence in
Legal Research
to faculty members for the past several years.
For more information, regarding opportunities to create a
lasting legacy such as these,
please contact
the

This email address is being protected from spambots. You need JavaScript enabled to view it.
This email address is being protected from spambots. You need JavaScript enabled to view it.

.
Faculty of Law

- Law in a Changing World