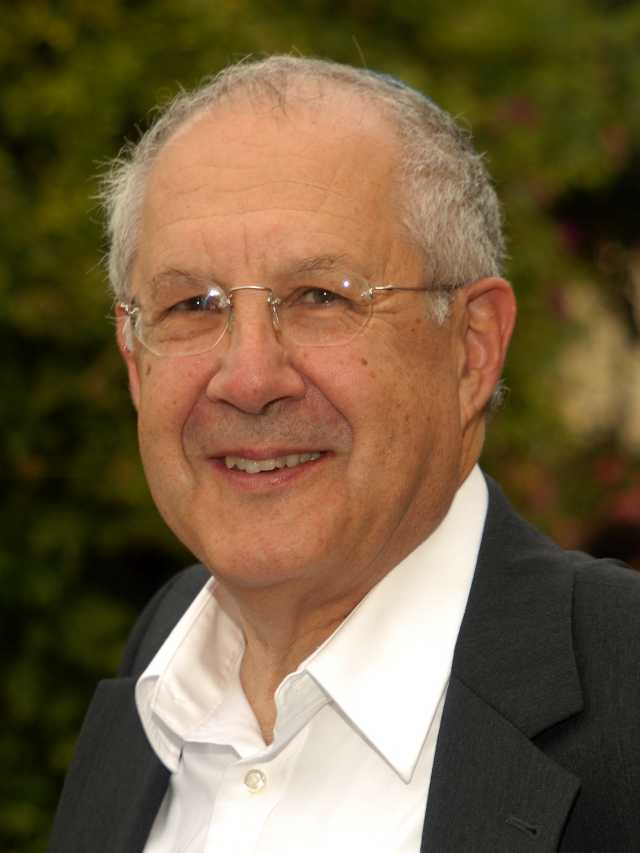 Prof. Alfred I. Tauber
Chairman of the Board of Governors (2013-2019)
A DECADE OF GIVING
Laszlo N. Tauber Family Foundation
For over a decade, Prof. Alfred I. Tauber has been an indispensable force of change at the University of Haifa. In his role as Chairman of the Board of Governors, he played a pivotal role in advancing the University's physical and academic growth, as well as its community-based initiatives. He has also been a staunch supporter of the Multiversity plan introduced by President Ron Robin and Rector Gustavo Mesch, to transform the University into a hub for cross-disciplinary teaching and research, and catalyst for economic development and social mobility in Israel and the North.
In addition to being a distinguished immunologist, Prof. Tauber has taught and written extensively on ethics, the philosophy of science, and the history of ideas. For his critical studies of immunology, he received the Science Medal from the Institute of Advanced Studies (ISA) of the University of Bologna (2008), and an honorary doctorate from the University of Haifa (2011). He was also recognized for his philanthropic activities promoting social welfare, education and research at the University and in Israel through the Laszlo N. Tauber Family Foundation, which he established with his sister Ingrid nearly two decades ago, in memory of their late father.
"Throughout his accomplished medical and academic career and his philanthropic work, Fred pursued non-conventional bridges in pursuit of creating a more equal, inclusive and just society," notes President Robin. "His forward-thinking leadership and support helped us strengthen our academic foothold in the city of Haifa, forge cross-sector ventures with academic and business partners, advance community-based initiatives, educate a new cadre of mental health practitioners, and assume a leading role in the fields of mental health research and bioinformatics."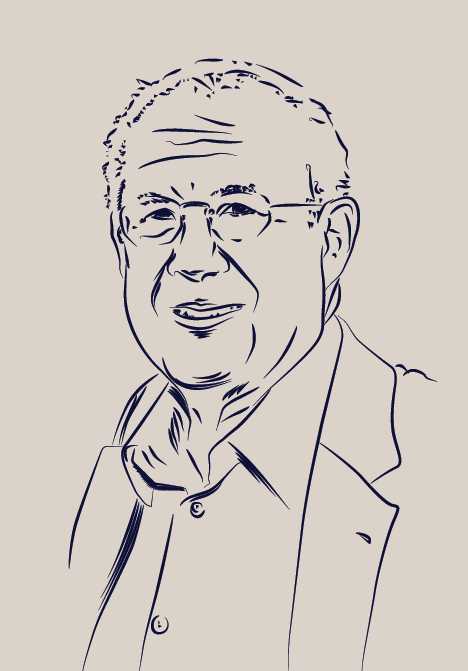 Prof. Alfred Tauber is the University of Haifa's largest donor with a history of contributing generously to a diverse range of initiatives including student scholarships, innovative study programs, technology transfer innovation, campus-wide initiatives, building projects, and pioneering research studies.
Alfred I. Tauber is a Professor Emeritus of Medicine and Professor Emeritus of Philosophy, specializing in hematology, biochemistry and immunology. He has served on the faculties of Harvard University and Boston University, and as Chairman of the Board of Governors at the University of Haifa since 2013.
MAJOR PROJECTS
Tauber Bioinformatics Research Center
developing user-friendly bioinformatics platforms
(T-BioInfo) for fast and easy analysis and
visualization of multi-omics data.
Dylan Tauber Educational Complex
new academic home of the Department of
Computer Science in the Lorry I. Lokey City Campus.
Center for Community Mental Health
Research Major Projects and Training
Mental Health Case Management Services Study;
National Outcome Rehabilitation Monitoring
Implementation and Research Project; and
Psychiatric Rehabilitation Fieldwork
Graduate Program.
Carmel-Haifa Activities and
Carmel Innovations Fund I and II
bringing early-stage research out of the
laboratory and into the marketplace.
Research Initiatives
in the fields of neuroscience, biofuels, and
evolutionary sciences (cancer treatment and
protection; wild wheat genome).
Haifa Research Center for Maritime
Policy & Strategy
national maritime think-tank on regional security
and foreign policy, law, energy and the environment.
American Society of the University of Haifa
activities and initiatives.
Scholarship Programs
for PhD students in the field of Psychiatric
Rehabilitation; Avaloch Fellowship for
Outstanding Music Ensembles; Student
Reservists in Operation Tzuk Eitan.
Donor Garden