Engaging the Everyday:

Social Sciences for a Better Israeli Society

Breakthroughs in new technologies coupled with the digital revolution, have tremendous potential to enrich our lives, provided that we are knowledgeable about how to use these new tools, and better understand their long-lasting effects on people and society. This is where the social sciences fit in. By studying the consequences and applications of technological advancements on human behavior, social scientists of the modern era raise ethical, political, behavioral, economical and other philosophical concerns that help us make informed choices related to policymaking, crime prevention, education, work safety and even finance.

"Our part in the data science revolution is presenting the human and social side of the equation in the management and implementation of big data, and its impact on our environment and quality of life," explains Prof. Eran Vigoda-Gadot, Dean of the Herta and Paul Amir Faculty of Social Sciences. Prof. Vigoda-Gadot became Dean in early 2017, after serving as Head of the School of Political Sciences.

"Since its founding, our Faculty has been committed to the advancement of our understanding of social realities by focusing on excellent research and teaching. We aim to contribute to Israeli society, while extending broader international knowledge and instilling social responsibility in our students," adds Vigoda-Gadot. "Today, the Faculty is ranked among the best in the country. Our faculty members have international reputations and are highly sought out both by national and foreign agencies for their expertise in a broad range of fields, including cyberterrorism, Jewish-Arab relations, national security, technology and society, and scalable data reduction. We consider it our duty and mission to increase our efforts in creating new social paradigms, as they begin to emerge in our rapidly changing world."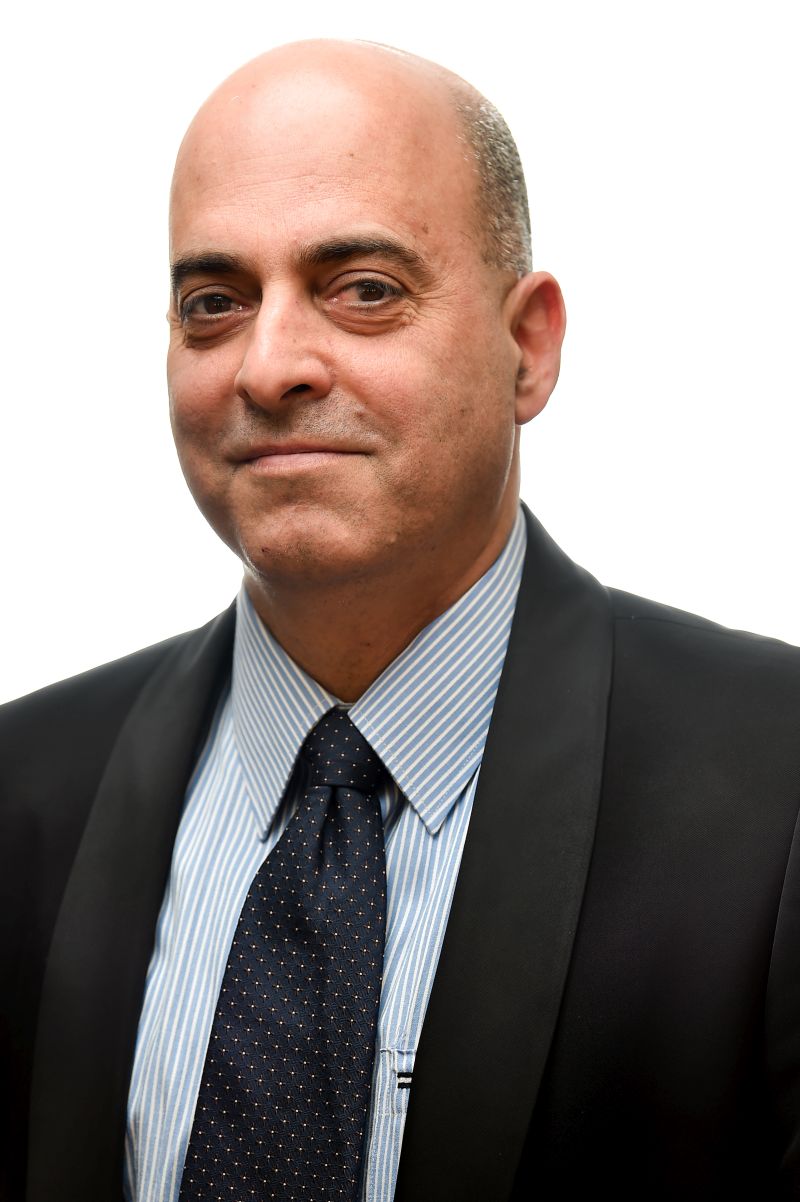 "Our part in the data science revolution
is presenting the human
and social side
of the equation."

- Prof. Eran Vigoda-GadotDean of the Herta and Paul Amir Faculty of Social Sciences and founder and former head of the Center for Public Management and Policy (CPMP)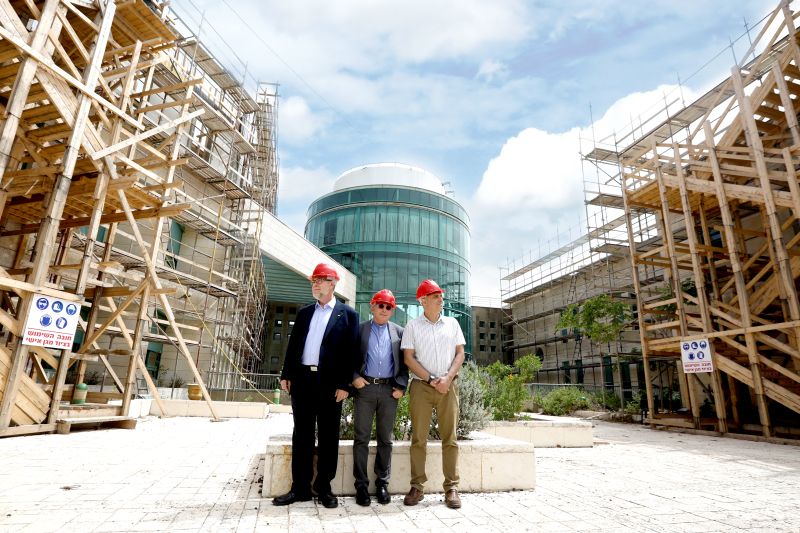 The Faculty recently added a new Department of cognitive sciences to study the complex information processing of the mind and brain, embracing philosophy, psychology, artificial intelligence, human-machine interactions, neuroscience, linguistics, and anthropology. In the near future, the Faculty has plans to introduce other major initiatives, including the opening of a Big Data Complex downtown, a new BA program in criminology, and an International MPA in Public Administration Management, emphasizing policymaking under tense conditions. "Research at the Big Data Complex will aim to accelerate the translation of massive data volumes to inspire new break-throughs in technology, science and medicine, and smart decision-making," notes Prof. Gustavo Mesh, Rector of the University of Haifa and former Dean of the Herta and Paul Amir Faculty of Social Sciences. "At the same time, it will lead the University's data science education program, training Israel's next generation of data scientists and experts."
Thanks to a very generous $10 million gift from Herta and Paul Amir, two new floors are being added to the Social Sciences Complex. The addition will house innovative laboratories, graduate student workspaces, and meeting areas.
(l-r) Rector Gustavo Mesch, President Ron Robin and
Prof. Eran Vigoda-Gadot at the Social Sciences Complex.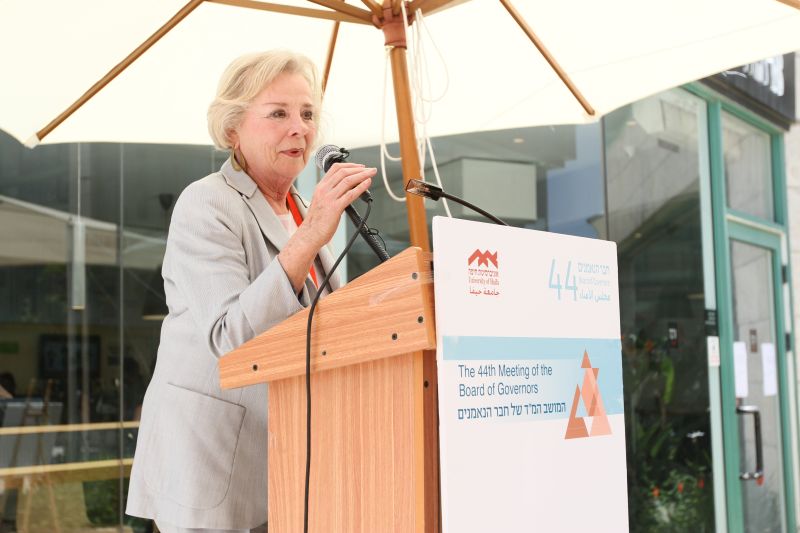 At the dedication ceremony, which took place at the 44th Board of Governors Meeting, Herta Amir said, "For us, the most important thing is to contribute to the wellbeing, the good life and the security in Israel." This simple, sincere statement perfectly summarizes the guiding principles of Herta and Paul Amir, who are also distinguished members of the University's Board of Governors. For their extensive support of higher education, medicine and the arts in Israel and their longstanding support of the University of Haifa, the University has awarded both Herta and Paul Amir with honorary doctorate degrees.
Mrs. Herta Amir
"Among the new cutting-edge laboratories under construction are advanced simulation labs, the Market Hall Simulations and Trading Lab studying real-world trading behaviors, and the Experimental and Behavior in Public Administration Management Simulations Lab, enabling new perceptions in the interaction of the public sector with citizens and businesses," adds Vigoda-Gadot. "Gaining new insights in these contemporary issues will help us make more informed choices and better decisions that affect our daily lives and our future."
In addition to developing its research infrastructures and physical space, the Faculty is investing in scholarships through academic leadership training for PhD students and junior faculty development programs. The recently launched 'Idit' Program (Hebrew for outstanding) is a four-year fellowship program for outstanding PhD students. The program is interdisciplinary in its orientations and highly selective of candidates.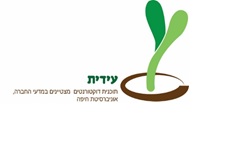 The Idit Program: A beacon for excellence in the social sciences
The prestigious Idit fellowship is designed to build a community of outstanding leaders in the social sciences with a strong emphasis on interdisciplinary studies. In addition to a generous scholarship, the four-year program will provide intellectually curious and highly motivated doctoral students with diverse skills and training towards academic careers in Israel and abroad, through a variety of statistical programming, data science and writing workshops, research initiatives, and networking opportunities. The prestigious program opened with seven outstanding doctoral students in the 2017-18 academic year. To grow the community, seven fellowships will be added each year. For information on how to support this unique Program, please contact the This email address is being protected from spambots. You need JavaScript enabled to view it..

Go on a virtual tour of the Herta and Paul Amir Faculty of Social Sciences