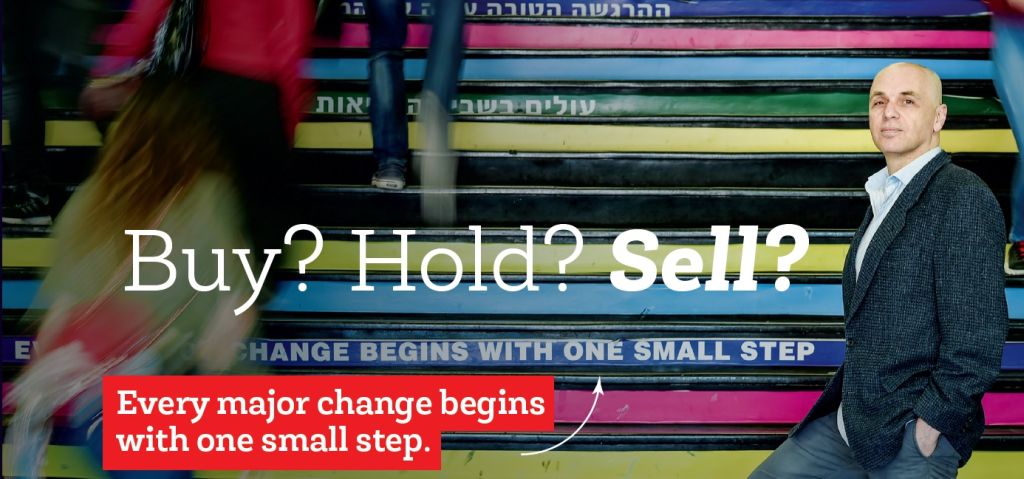 Prof. Doron Kliger
Chair of the Economics Department Head of the new Finance and Behavioral Economics Research Center (FiBER)
"Recent findings reveal that external variables, such as advertisements, the weather, and even the season may affect people's investment behavior.
These factors channel our associations and impact our moods and attitudes, which in turn influence our decisions," explains Prof. Doron Kliger, Head
of the new Finance and Behavioral Economics Research Center (FiBER) and Chair of the Department of Economics. "Cloudy days as opposed to
sunny days, spring or fall, time of day, and even optimistic stories vs bad news have a psychological effect on our way of processing information and
risk taking choices."
Kliger, an expert in behavioral economics, employs real-time data gathered in field experiments to uncover people's behavior in real-life financial situations,
and the influence of psychology and cognitive biases on their investment and financial decisions. Under his direction, the new FiBER Center will serve as a
hub for research and education in finance (Fi) and Behavioral Economics (BE), linking the academic community and the public and private sectors in order
to improve investor protection legislation and lead to the development of better financial tools and products.
Researchers at the Center are currently exploring the impact of investment products on the economic growth of emerging markets. "Our pioneering study will
assess factors affecting investor behavior in the Jordanian financial market, thanks to a unique collaboration with Jordanian researchers, the Amman Stock
Exchange and Jordan Securities Commission," explains Kliger. "As part of the study we plan to apply sentiment analysis – known as opinion mining – to elicit
investor attitudes from media and big-data analytics, to extract useful non-numerical information from company financial reports."
A future state-of-the-art Simulation and Trading Lab will be set up to enable researchers and students gain insights into real-world trading behaviors. "The unique
combination of a behavioral economics lab with real-data market situations promises to propel a quantum leap in the understanding of behavioral economics and
financial decision-making," adds Prof. Kliger.
Activities at the Center have attracted the attention of Israeli and international experts, among them behavioral economics gurus Dan Ariely, Shlomo Benartzi,
Uri Gneezy, and Burton Malkiel, all FiBER research affiliates.
The Finance and Behavioral Economics Research Center is being established at the Herta and Paul Amir Faculty of Social Sciences, and is seeking support
to expand its advanced academic and research agenda. For more information please contact the Office of the Vice President for External Affairs and
Resource Development.

Event Studies
for Financial Research
is a guide for researchers using event studies to assess the impact of events on security prices and trading activities of publicly traded firms, co-authored by Prof. Kliger and Dr. Gregory Gurevich.
Further Reading:
Tauber Bioinformatics Research Center (TBRC): Big Data Mining and Analytics - Key to Advancing the Field of Precision Medicine
Cyber, Law and Policy Research Center: Spearheading Israel's Legal Strategies in New Digital Ecosystems
Edmond J. Safra Brain Research Center for the Study of Learning Disabilities: Investigating Early Literacy in Hebrew and Arabic Languages to Help Kids Reach Their Full Potential