It is with great pleasure that we welcome back students and faculty, new and returning, to the 2017-18 academic year. Both Gustavo and I have had an eventful first year, planning and setting in motion our multi-campus expansion plans – Israel's first 'multiversity' offering numerous academic portals in the city and throughout the North.
Learning in an 'online' and 'open world' has changed the rules of education, and has encouraged us to rethink not only 'how' we teach our students, but also 'what' we teach them. The rapid pace of technological change dictates that we prepare our students for nonlinear career paths. We must therefore educate for lifelong learning and equip them with skills to match the ever-changing employment and academic landscape. In addition to traditional literacies, 21st century competencies will include critical and creative thinking, computational literacy, collaboration, cultural awareness, communication skills, leadership and ethics.
The University of Haifa's transformative 'multiversity' model addresses these issues by expanding its framework to support new transdisciplinary research and learning. This restructuring enables us to dismantle walls between disciplines, promotes academic partnerships with other research and higher education institutes, increases access to higher education in peripheral regions, and advances emerging fields, such as artificial intelligence, digital humanities, marine conservation and epigenetics.
"Learning in an 'online' and 'open world' has changed the rules
of education, and has encouraged us to rethink not only 'how'
we teach our students, but also 'what' we teach them."
– President Ron Robin
Starting this year, our students will be able to pursue a bachelor's degree in digital humanities, offered only at Haifa. Another unique program being rolled out this fall for outstanding students is a 2-year (intensive) BA program in selected departments of Social Sciences and Humanities. We are also launching a major flagship project in Artificial Intelligence, in cooperation with Chinese partners: Hangzhou Wahaha Group Co and the Institute of Automation, Chinese Academy of Sciences (CASIA).
In the coming year, we will take significant steps towards the inauguration of new academic faculties for engineering (through a merger with ORT Braude College), design and architecture (with NB Haifa School of Design) and agriculture. All three faculties will operate in Haifa and the Galilee. We are on the cusp of building a joint Health Discovery Tower in partnership with the Rambam Health Care Campus, devoted to medical innovation and entrepreneurship, with construction slated to begin next year. Renovation and expansion projects in the port campus are also underway, which will allow moving a portion of the University's activities to downtown Haifa. In addition to expanding academic opportunities, these changes will enhance the University's activities, by building robust communities in the city of Haifa and the entire northern region.
A flurry of building activities has kept the campus abuzz over the summer months. A number of public spaces were renovated, the new building for the Faculty of Social Welfare and Health Sciences is progressing steadily, and the construction of a new Donors Garden is nearing completion. Built with the generosity of Prof. Alfred Tauber, Chairman of the Board of Governors, the new Donors Garden recognizes and honors our dedicated friends and benefactors around the world who have supported the University in realizing its vision.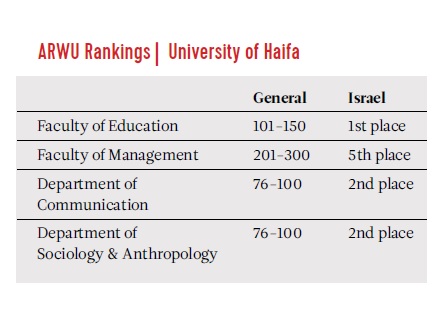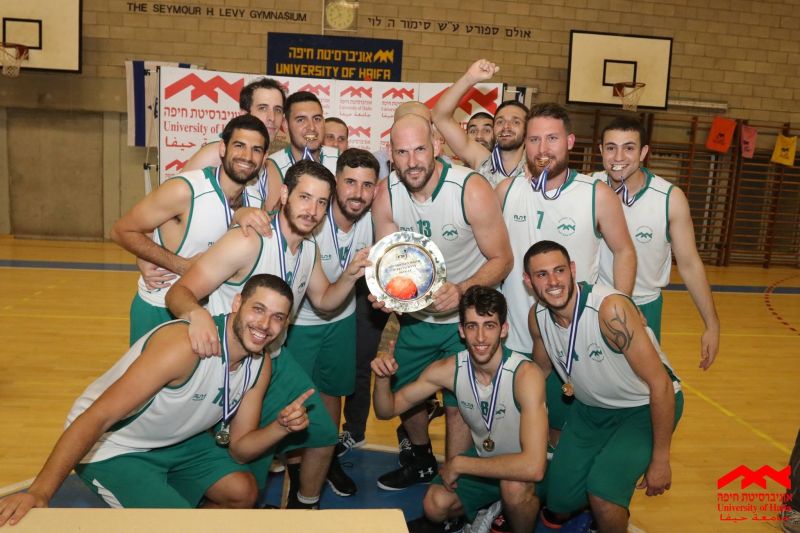 We are also excited to report that 32 new faculty members will join the University this year, some of whom are being recruited through our returning scientist program. Moreover, in the last year, there has been a significant increase in the research grants awarded by The Council for Higher Education (VATAT) to our researchers – a clear indication of quality of research. We are also proud to announce a number of honors and recognitions bestowed on our faculty and students. Prof. Wendy Sandler of the Department of English Language and Literature was recently awarded the 2017 Mifal Hapais 'Michael Landau Prize for Science and Research' for her breakthrough research in linguistics. Yuval Salant, a student in the Etgar computer science program for gifted high school students, brought home a silver medal from the Central European Olympiad in Informatics (CEOI), held in Slovania. The men's basketball team won the National Universities Basketball Championship in a thrilling final match against IDC Herzliya with a final score of 81:72. Finally, we have been honored to host the YIDAN Awards in 2018, the world's most prestigious award for innovation in the field of education.
We would like to take this opportunity to wish you all a happy New Year – a year of health, prosperity and fulfillment. We look forward to another year of growth, creation and inspiration.

Prof. Ron Robin Prof. Gustavo Mesch
President Rector