TO NEW BEGINNINGS:
UNIVERSITY OF HAIFA 'IN' AND 'OF' THE CITY
Welcome to a new academic year and an exciting new era for the University of Haifa. Thanks to the generosity of our friends and partners around the world, our vision is becoming a reality. We are indeed transforming into an urban university, both 'in' and 'of' the city.
Lorry I. Lokey City Campus located in Haifa's bustling downtown district.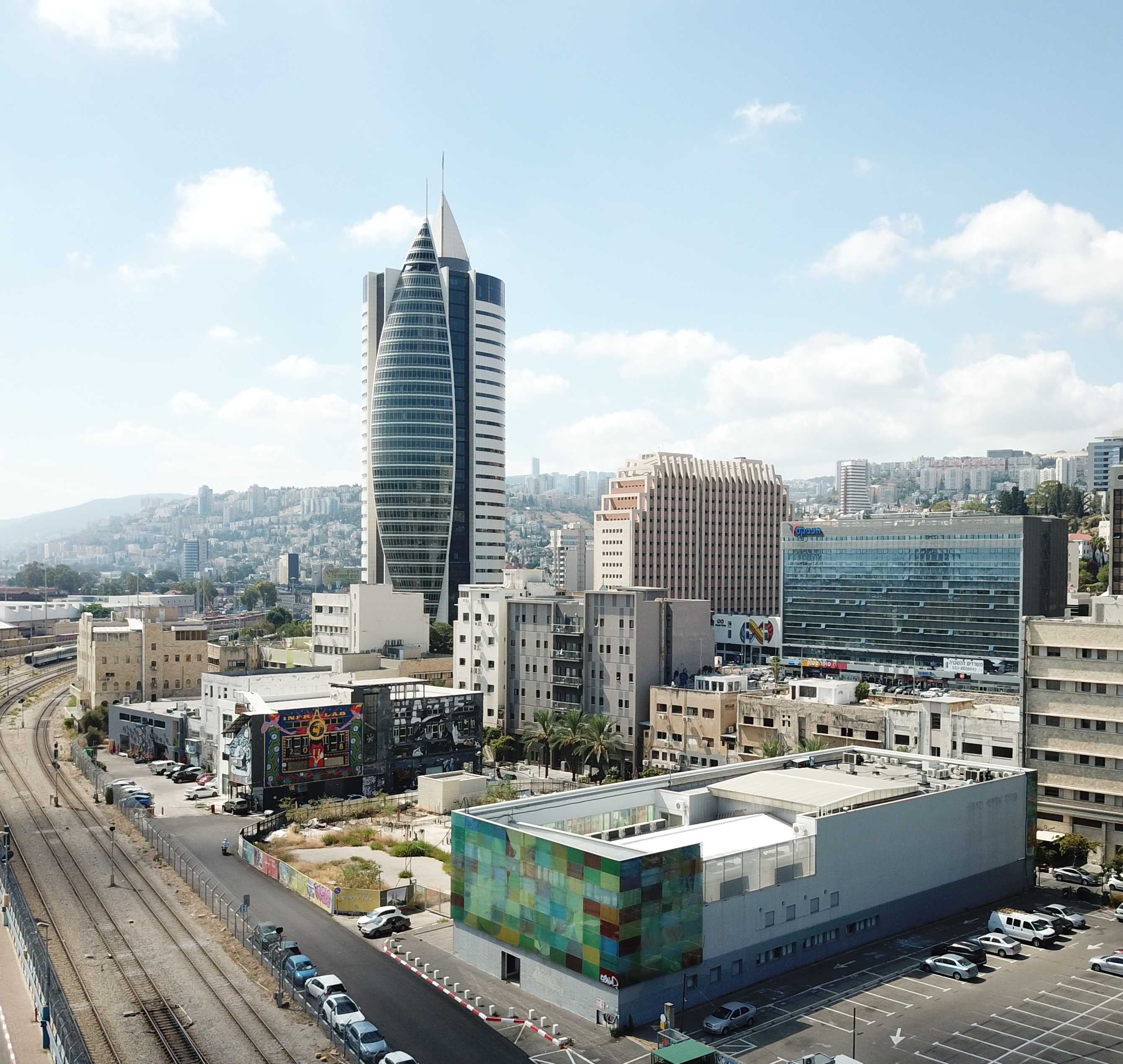 The renovation of the facilities in the Lorry I. Lokey City Campus in the city's vibrant port area is nearing completion. The campus buildings will feature modern classrooms for our students and faculty and state-of-the-art laboratories to ensure high standards of research. The campus will attract thousands of students who will be an integral part of the unique climate of downtown Haifa. With its focus on data sciences and digital technologies, the City Campus will utilize a problem-based research approach to promote synergies across academic fields and enable collaboration with diverse partners in industry and the medical community. As we gain expertise in this dynamic field, we are setting in motion the integration of new and specialized engineering areas that will define tomorrow's professional, social and economic worlds.


Faculty of Social Welfare and Health Sciences Building.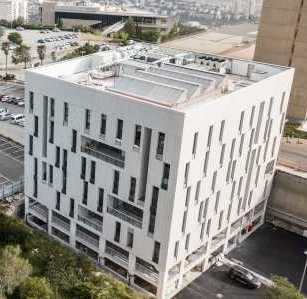 We believe that this inspirational setting for research, teaching and learning will better prepare the next generation to solve emerging global challenges and help them integrate into the rapidly changing labor market. As we usher in the new academic year, we are celebrating a number of milestones. The Faculty of Social Welfare and Health Sciences opened the doors of its new home on the Mt. Carmel campus. The Faculty boasts world-class departments in Social Work, Occupational Therapy, Physical Therapy, Nursing and Community Mental Health. Recently, the American Council on Education for Public Health fully accredited the Faculty's International MA in Public Health Program, making it one of five such programs outside of the US to receive this prestigious stamp of approval. In addition, the construction of the Helmsley Health Discovery Tower is progressing on schedule. Once fully completed, the Tower will pool the talented resources from Haifa's renowned institutes – University of Haifa, Rambam and the Technion – to improve health care, and lead to advances in patient care in Israel and around the world.

We are very proud that this year, our world academic ranking is at an all-time high with significant growth in research publications, research grants from competitive funds, and doctoral students. Furthermore, our share of the Council of Higher Education research model continues to rise. In addition, this academic year marks a continued increase in student enrollment.
We are delighted to welcome Mr. Bradley Bloom as our new Chairman of the Board of Governors, and Adv. Dov Weissglas as the new Chairman of the Executive Committee. Both are seasoned experts in navigating change and strategic planning at the national and international levels.
We are especially thankful to our dedicated friends and members of the Board of Governors and Executive Committee – for their trust in our vision and for their generous support. I look forward to the future with hope and a great deal of enthusiasm.
Sincerely,
Prof. Ron Robin
President
Related Articles: