Zeroing in on Data Science
01CLASS: BSC IN DATA SCIENCE OPENING FALL 2019


The 2019\20 academic year is ushering in a new era of research and education for UofH with the opening of a BSc Program in Data Science and a Research Center in Data Science, the main pillars of the new Data Science School under establishment at The Lorry I. Lokey City Campus.


"Data analysis is moving from a highly specialized field to a daily business tool," explains Prof. Mor Peleg, Head of the new BSc Program in Data Science and Research Center in Data Science. With a background in health informatics, digital health and clinical decision support systems, Prof. Peleg emphasizes the importance of harnessing the entire data science (DS) lifecycle. "The DS lifecycle combines information systems, statistics and computer science methods," says Mor. "It starts with the identification of a need. We then collect and analyze data sets which are used to discover hidden patterns and generate user-friendly solutions, like apps, that help solve the complex issues facing our data-driven society."
Precisely for this reason, the Data Science School will house under one roof the Departments of Computer Science, Information Systems and Statistics. The University of Haifa is the first in Israel to offer this integrative undergraduate data sciences curriculum, which leverages broad theoretical methods, tools and practical experience from each of these fields. "Our goal is to prepare the next generation of students for technologically advanced 21st century jobs. At the same time, we are building an ecosystem to support the emerging industries of cybersecurity, data management, cloud computing and artificial intelligence," explains Peleg.
The University's administration is investing in data science to accelerate the transformation of UofH to the 'Digital Era'. "Our strong data science orientation coupled with the close proximity to the city's budding high-tech industry will inspire students and researchers to develop new methods and tools that can lead to important breakthroughs in technology, science, and medicine, and increase economic growth in northern Israel," notes Rector Gustavo Mesch.
The establishment of the Research Center in Data Science aims to strengthen DS research across multiple disciplines within the University and with industry and community partners. "Currently, over 35 faculty members have joined the Center. Their research ranges from digital health and bioinformatics to underwater microscopy and big data analytics, with applications in autonomous cars, robots and drones," adds Peleg. "We are also hosting cyber-related events, hackathons and recently the EU's Researchers' Night, in order to raise visibility and share our knowledge with the community."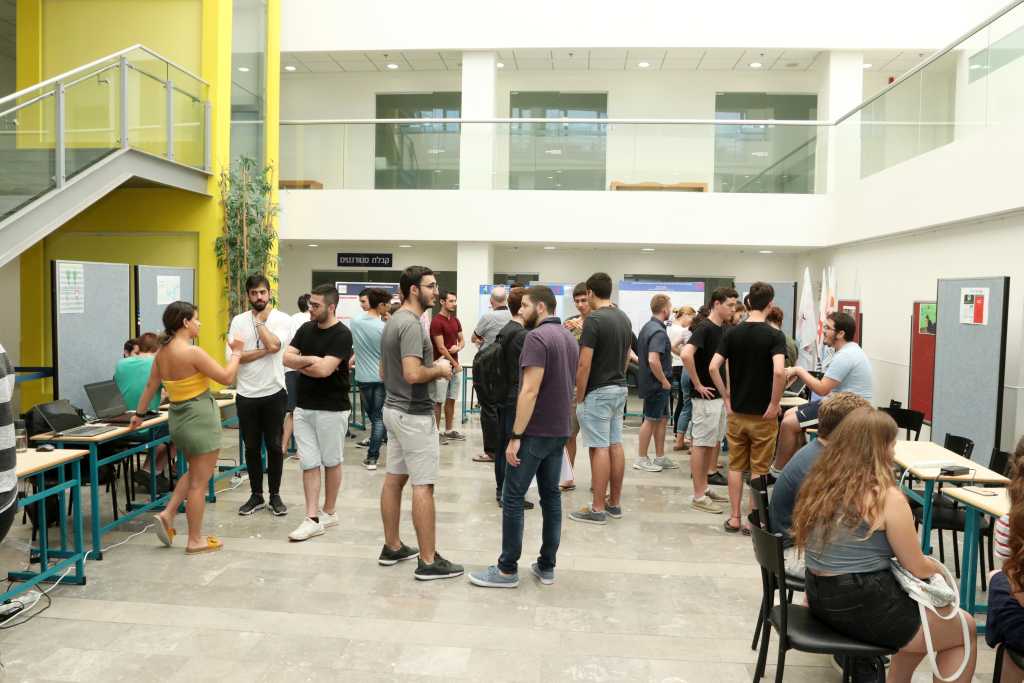 The University's prestigious Edmond de Rothschild Foundation Institute for Interdisciplinary Applications of Computer Sciences recently announced its decision to relocate to The Lorry I. Lokey City Campus. "We continue to grow in ways that serve the needs of our students and the local Haifa community," notes President Ron Robin. "The Lorry I. Lokey City Campus represents the academic pillar of Haifa's urban renewal project and a cornerstone of its revitalized high-tech center."
Computer science students gather in the Dylan Tauber building at the Lorry I. Lokey City Campus.

Related Articles:
- Leveraging Data Science Tools to Bridge Digital Gaps and Improve Our World