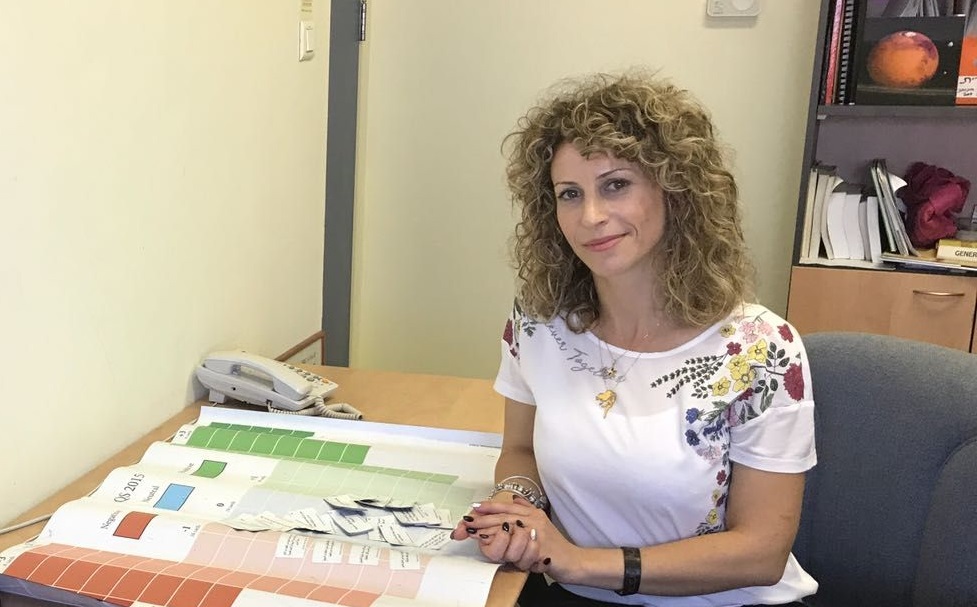 Sawsan Kheir's research methodology includes an advanced assessment instrument called the Faith Q-Sort (FQS).Developed by Professor of Psychology of Religion, David M. Wulff, the FQS is a set of cards used to assess a range of attitudes on faith.
PhD candidate in Psychology, studying contemporary religiosities, worldviews
and values of Druze and Muslim students in Israel
Background: I was born and raised in Peqi'in, a Druze village in the Western Galilee. I worked as an educational psychologist in the Haifa Municipality's Jewish Education System for several years. I am currently serving as a teaching assistant and am a Joint Program PhD candidate at the Department of Psychology at the University of Haifa and the Faculty of Arts, Psychology, and Theology at Åbo Akademi University, Finland. My degrees are all from the University of Haifa, which I have come to love as a second home.
My Academic Career Journey: When I first enrolled at the University of Haifa, I was one of the youngest students in my class and a minority student. There were very few Arabic speakers in my program and it was my first encounter with Jewish students. My initial interactions with the faculty and administration were very positive and put me at ease. I very much enjoyed my undergraduate studies in psychology and decided to continue on to a master's degree. Working on my thesis sparked my passion for research and a desire to become an academic. My thesis explored the link between experiences of interpersonal and inter-group 'rejection sensitivity' – a tendency to overreact to social rejection – and academic, psychological and social adjustment of Druze and Arab students at Israeli universities. While similar work on inter-group 'rejection sensitivity' had been published on African American and Asian minorities studying at American universities, this was the first study of its kind done here in Israel.
PhD Research: My PhD research focuses on the effects of modernization on the values and role of faith in the lives of Druze and Muslim students in Israel. It is part of a global research project known as the Young Adults and Religion in a Global Perspective (YARG), headed by Prof. Peter Nynäs of the Åbo Akademi University. The project, conducted in 12 countries across five continents, studies the changing religious subjectivities and values of university students globally. We have completed the data collection phase and are currently compiling our findings, which we hope to publish next year. I am fortunate to have PhD supervisors, from both universities, whom I greatly respect and admire.
Future Plans: Recently, I presented parts of my work on the YARG study at the Society for the Scientific Study of Religion (SSSR) international conference held at Washington DC on the topic of "The Role of Academic Research in Public Debates of Religious Minorities." I was honored to speak at the conference, and look forward to presenting my research to a broader international audience. In the near future, I hope to publish a number of articles, including a study conducted in collaboration with YARG colleagues in Turkey. Ultimately, my goal is to become a professor and contribute to the study of contemporary religious change, to better understand current transformations in religious life and practice in modern societies.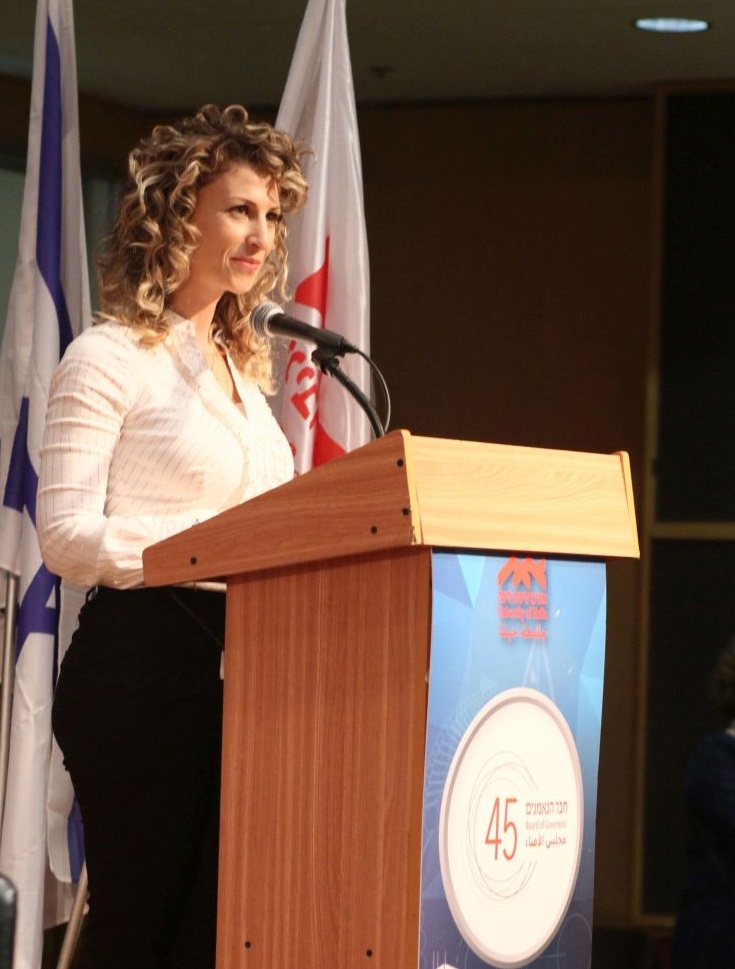 Sawsan Kheir was the master of ceremonies atthe German Friends Festive Reception forJewish-Arab Scholars held at theUniversity of Haifa's 2017 Board ofGovernors Meeting.