Mr. Bradley M. Bloom is the co-founder and former Managing Director of Berkshire Partners LLC, a private equity firm. He is a highly respected leader in the Boston Jewish community, having served as Chairman of Combined Jewish Philanthropies (CJP), and co-founder of the Boston-Haifa Connection. In addition, Mr. Bloom is active in strategic and financial oversight committees at Harvard University and is the former President of the Board of Trustees of Milton Academy.
What motivated you to join the University of Haifa's Board of Governors as Chairman?
My connection with Israel began in the summer of 1970, when I came to Israel for the first time as a teenager. I worked as a volunteer on Kibbutz Beit Oren, located on the Carmel Mountain range, and explored the northern region extensively, including Haifa. A few years later, I flew to Israel to volunteer during the Yom Kippur War. After staying in Israel for six months, I returned to complete my studies at Harvard and began my business career in an area that came to be known as the private equity industry.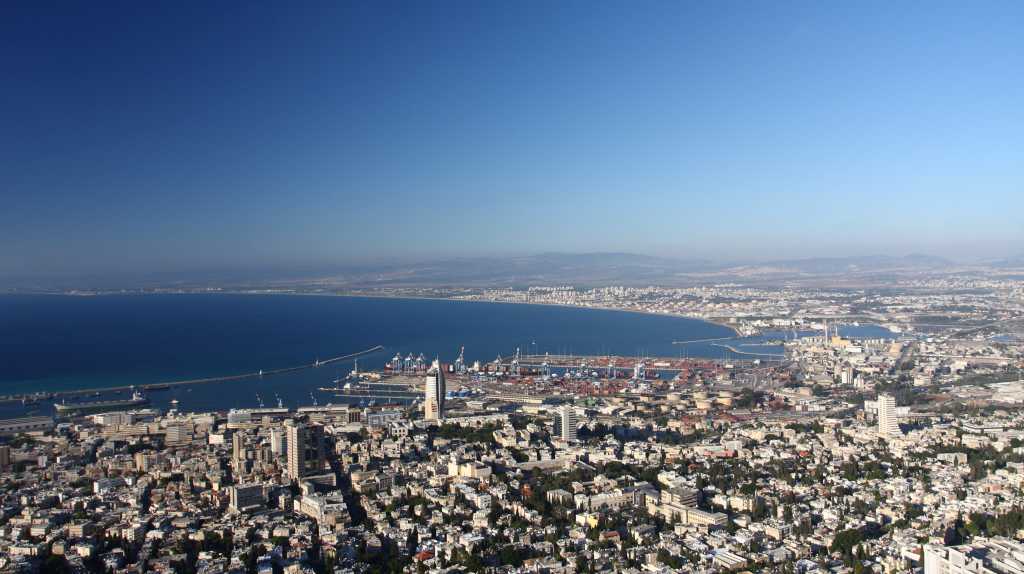 When large numbers of Jews began leaving the former Soviet Union in the later 1980's, the Combined Jewish Philanthropies of Greater Boston (CJP) participated in an international campaign to help resettle the immigrants in Israel. Rather than just send financial support, CJP decided to allocate a portion of the funds to develop a partnership of equals with like-minded friends from a similar city in Israel. The idea was to work together to stimulate economic growth in the region and thereby create employment opportunities for the new immigrants. We chose to partner with Haifa – a decision that led to the establishment of the Boston-Haifa Connection in 1989, of which I was fortunate to be one of four co-founders. Boston-Haifa recently celebrated its 30th anniversary and over the years has supported a wide range of social, educational and economic development projects. More importantly, these activities created a number of personal and institutional relationships that have grown through the years and continue to evolve and flourish.
Although I had never been directly involved with University of Haifa, I was very aware of its reputation. While much has been accomplished at the University within its short history, like any other institution in today's changing world, it must continue to evolve and address the strategic challenges of the future, both in Israel and more broadly.
I was encouraged to consider this new role by a number of friends in Haifa. I also felt that my business and philanthropic experience would be a good fit for some of the opportunities and challenges the University might face. Of course, on a personal level, the opportunity to work with old friends and new acquaintances in a place I enjoy visiting so much made the role very appealing.



As incoming Chairman, what are some of the issues and challenges you hope to address?
The entire education sector in the US is being disrupted with challenges mirroring those facing academia in Europe, Asia and certainly Israel. It is increasingly difficult for liberal arts and social science programs to prosper in the US without the presence of vibrant science and engineering programs. Even Harvard has had to add stronger science and technology elements over the past two decades, despite MIT being literally "down the street" in Cambridge. Likewise, the addition of more science and engineering to the University of Haifa's core offerings has become an important priority.
Beyond the academic sphere, cultivating connections outside of Israel, building academic relationships and attracting board members and donors, are central for the University. As a first step, I am pleased to report that before I was elected to the Board, the University retained a well-regarded firm in New York to help us evaluate our long-term global fundraising strategy.



What inspires you most about the University's multiversity mission?
To me, the multiversity vision represents an opening to the world in terms of perspective; a reconsideration of traditional academic boundaries in light of changes in the world, particularly in science and technology; and a framework to support faculty and students in cross-disciplinary activities. The University's expansion into the port area is a significant step. The Lorry I. Lokey City Campus is already home to many exciting new academic programs and more will be added in the coming years to provide the best opportunities for the future generations of students and faculty.


How can universities impact a city's economy?
As a native Bostonian, I directly experienced the decline of Boston's industrial base. Subsequently, I witnessed the urban renewal led by the engineering, technology, financial services and now life sciences industries, stimulated in part by Boston's many colleges and universities.
Although Massachusetts is similar to Israel in geographic size and population, there are approximately 80 colleges and universities in eastern Massachusetts alone. In the State of Massachusetts, education is essentially an "export industry," attracting students from the US and around the world, many of whom remain after graduating.
The resulting growth has created a virtual cycle that has led to the creation of new companies and industries, and produced the resources for our universities to expand. Over the past four decades, Boston and the surrounding areas have experienced a wonderful rebirth, evolving from a city with a shrinking industrial economic base into a vibrant metropolis. Today the city enjoys advanced industries, and access to capital that has benefited all segments of its population. While not perfect, the long-term transformation is visible and continues to build momentum.
This reflection brings me back to my personal history with Haifa and northern Israel. Although Haifa and the North have certainly prospered greatly in absolute terms since I first visited in 1970, their achievements have not matched those of Tel Aviv, Jerusalem or the South in relative terms. I believe that the University of Haifa – together with governmental, industrial, academic and community partners – can play a role in creating the next chapter of prosperity for Haifa, the North and their diverse population.
Having witnessed Boston's transformation over the decades, I look forward to participating in a small way at the University of Haifa in support of Haifa's urban renewal and future successes.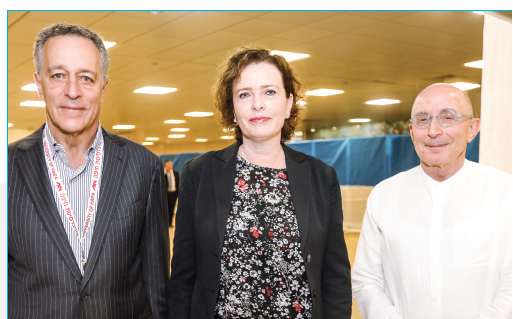 Mr. Bradley Bloom, Haifa Mayor Dr. Einat Kalisch Rotem, and President Ron Robin.