UofH researchers are using advanced data science tools to better understand and predict user behavior on social media.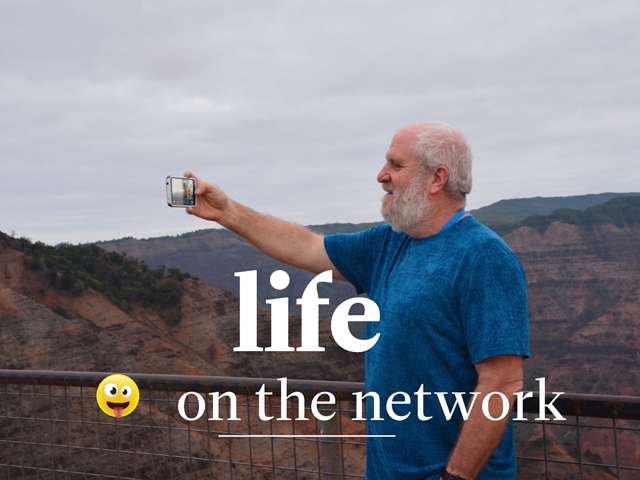 "We like to think of ourselves as archaeologists of the future
– studying human activities through the recovery and analysis
of the 'digital artifacts' that we leave behind."
- Prof. Sheizaf Rafaeli


As more of our time is spent online – learning, working and communicating –important parts of our lives are being lived on the network," notes Prof. Sheizaf Rafaeli, a leading international scholar of computer-mediated communication. These online transactions leave digital 'breadcrumbs', providing a treasure-trove of information about individual and group behavior that was barely conceivable just two decades ago. "Data science tools are helping us analyze digital breadcrumbs to better understand and predict human behavior on social media," explains Rafaeli. "We are applying and improving 'sentiment analysis', a new type of text analytics, to help us detect and assess emotions, attitudes and intentions.

This approach could lead to a breakthrough in the automated detection of online hate speech, and prevent criminal activities. Other forms of data analytics are enabling us to learn more about the activities and preferences of people from specific communities, such as the ultra-Orthodox and Bedouins, who are just beginning to use the Internet. We are exploring how this new openness will impact their social structures, which networks they use for information on health and social issues, and obstacles they face along the way."

Rafaeli founded the Center for Internet Research at the University of Haifa in 1999. The Center has grown into a vibrant hub of multidisciplinary research, pooling scholars from the departments of computer science, history, communications, business, education, law, psychology and sociology. Together they study the social interactions and the technologies driving this communication. Current research efforts at the Center are focused on measuring 'digital gaps' in Israeli society. Digital gaps describe inequalities in access to and usage of information and communication technology. Their research found significant gaps between female and male users, between Israel's Jewish and Arab, Orthodox and secular, urban and peripheral, and wealthy and poor populations. The researchers also found that young, low-income males with limited education are the most ardent users of gambling sites and that older low-income men and women with limited education use the resource of the internet least.

The Center is also studying theoretic and ethical issues emerging from increased growth and expansion of virtual communities, like Massive Open Online Courses (MOOCs), free courses with thousands of participants. "The MOOCs phenomenon raises questions about the roles and responsibilities of learning and teaching – how do we know if a student is participating or even attending courses? How does virtual learning, as opposed to classroom settings, affect the learning experience?" Rafaeli and his team are currently developing software that addresses questions related to learning in networked environments. "The future of learning – how the Internet is impacting memory and knowledge retention – is what's keeping me up most nights," shares Rafaeli. "And although there are many who warn that technological change can be threatening, I believe that it can create tremendous opportunities."
Prof. Sheizaf Rafaeli (PhD, Stanford University) is the Founding Director of the Center for Internet Research and former Head of the Graduate School of Management (2005-2012). He is also the founding editor of the Journal of Computer Mediated Communication, a member of the Wikimedia Foundation Board of Governors, a member of the academic management of the Learning In a Networked Society Israeli Center of Research Excellence, and a Senior Research Associate at the Samuel Neaman Institute for Policy Research. His work, articles and books have been cited over 10,000 times in scientific literature, and hundreds of his columns are published in popular Israeli news sites.
Related Articles:
For more information about supporting research activities at the Center for Internet Research, please contact the Office of the President.